Welcome to Parasite Eve Wiki
215 articles since January 2008
About the wiki • Manual of style • Recent changes • Forum


Note: Spoilers are to be expected and may be unmarked.
This wiki covers violent and disturbing content and is intended for mature readers.

Mitochondria Eve is a fictional character who serves as the main villainess in both the Parasite Eve film and game series. All Eves are actually women who have been taken over by the consciousness of the mitochondria in their cells. In the novel, they are portrayed as connected organisms present in the cell, contrary to normal mitochondria, which are individuals. Eve takes its name from the theorized Mitochondrial Eve, a historic woman (or women) in Africa that most people derive their mitochondrial DNA (mtDNA) from. All the Eve incarnations have many powers, but they all possess a single, common power: the ability to cause living animals to combust. The first Eve was seen in the Japanese horror novel and film Parasite Eve.
To write a new article, just enter the title in the box below.
Find out more about the wiki on the About page.
If you are new to wikis, check out the tutorial.
Got something nobody else knows? Add an article! Don't be afraid.
Something out of whack? Look at the top of a page and click "Edit this page."
Wiki formatting confusing you? When you are editing, check out the Editing Tips on the left side.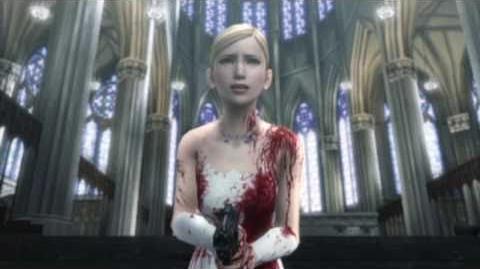 The 3rd Birthday trailer
Primal Eyes